What's Better Than A Tall Glass Of Ice Cold Pink Lemonade?
Pink Lemonade. The newest color addition to the Pure Beauty Orchid Colorfuze Collection.
We all remember what it was like to be a kid as school let out and summertime finally arrived, it was magic! And one of the best memories of summer was always a tall, refreshing glass of ice-cold pink lemonade.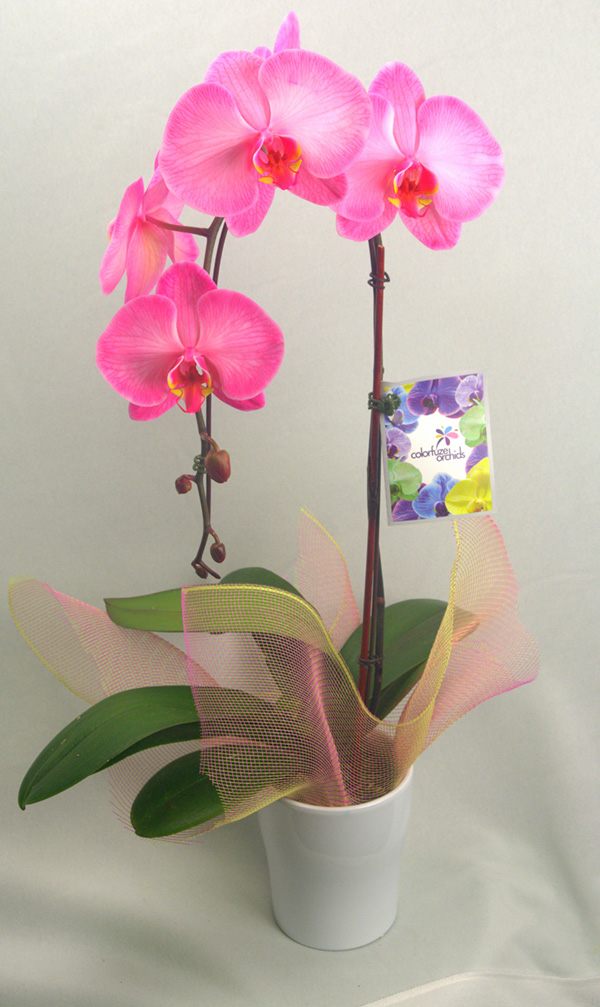 Presenting the Pink Lemonade Colorfuze orchid from Pure Beauty: A brilliant pink hue with a dash of yellow, its our pick for the Colorfuze of the Year! Sweeter, more refreshing and positively indulgent.
Everyone would be thrilled to get one, ask your local flower retailer for our exclusive Pink Lemonade orchid from Plainview Growers.