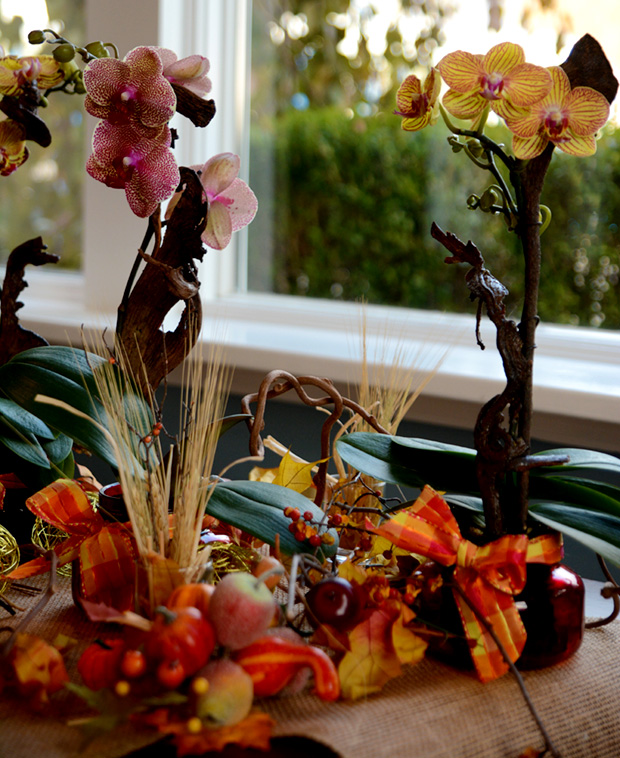 Thanksgiving Pizazz With Amazing Arrangements
With Thanksgiving quickly approaching, you, as the "hostess with the mostest", need to channel your inner "Martha Stewart" and show off your decorating abilities. Low cost, low maintenance.. you can do it  with orchids. With Pure Beauty orchids half of the work is done for you! One of our specialty items, the Mason Jar, is a fabulous centerpiece idea!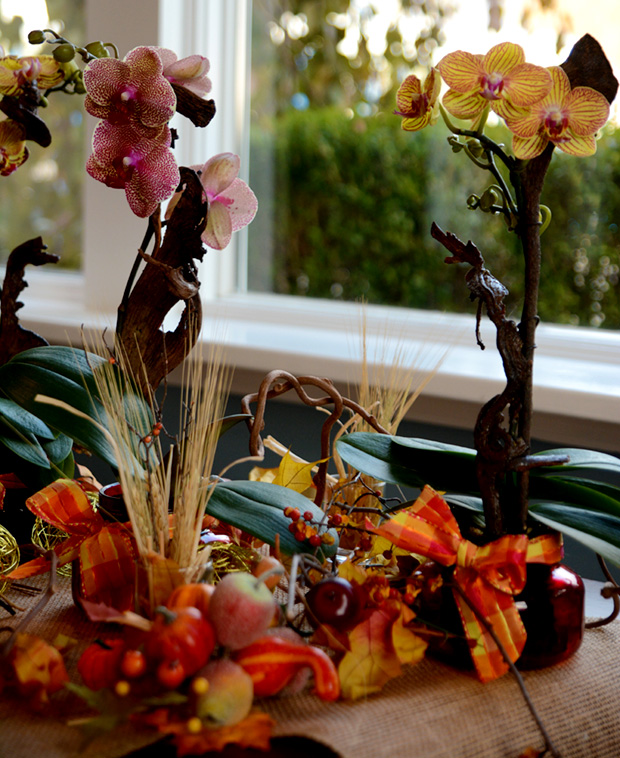 The ingredients for your fall masterpiece are as follows: 2 Pure Beauty Orchid mason jars, acorns, pinecones, small fall leaves and perhaps 3 or 4 pumpkins or gourds. Let's not forget the burlap runner that will complete your look! Space jars about 12 inches apart on the runner, scatter your natural items  to your liking and VOLIA!  You have mastered in making your own centerpiece!  There are no limitations on what you can use. Candles can certainly be added to create a warm ambiance.  Why not add some fruit? Grapes, apples, pears all would add an interesting texture. Large orchids will work just as well! This look does not have need to be limited to just your centerpiece. Think about your fireplace and other areas in your house.
Have fun creating your look! Your friends and family will surely be impressed!