How On Earth Do I Care For My Beautiful New Orchid?
Some of the most commonly asked questions by our customers are, " How on earth do I care for my orchid, and How do I keep it alive?"
Once you received your orchid, the only thing you will have to worry about right now,  is watering it. PBO orchids are grown in moss, they will require water every 10-14 days depending on the conditions of their environment. Not too hot, cold or drafty.  While at the greenhouse, the orchid received all the nutrients it needed to come home to you to live well and be happy.
Here a few  tips to keep your orchid looking beautiful and  long lasting: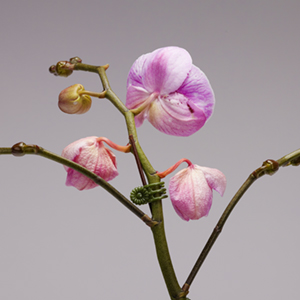 A few blooms withering, you are  over watering your orchid. The good thing is that there are more healthy buds on there that will develop into beautiful blooms!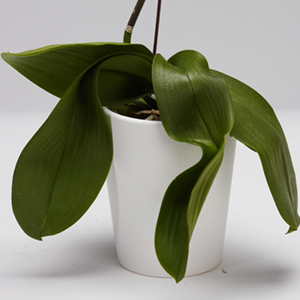 Water emergency! Your orchid is dry and not looking good. If at all possible, take the orchid out of the ceramic and run it under lukewarm water. Let it drain and return it to the pot.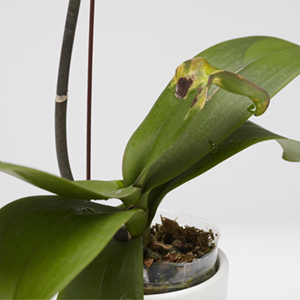 If your orchid leaf looks like this, it could mean it's diseased. Fortunately, if it is contained to just this one area , you can cut off the leaf.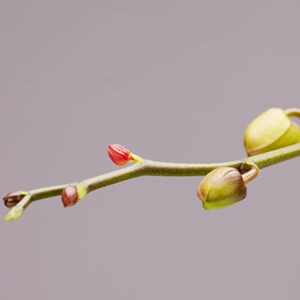 Bud drop is a typical sign of the orchids being transported from place to place with different temperatures. As much as we try for it not to happen, orchid plants stress too. The other blooms should look healthy and no longer give you trouble.
Consistent temperature and watering will help to keep your orchid happy. The biggest tip of all is to enjoy the beauty of the plant!