8 Ways to Kill Your Orchid
Orchids are some of the easiest plants to grow if given the proper exposure, potting mix and right amount of water
It's just not fair: Orchids have this bum rap for being some of the most finicky plants to grow. And don't even talk about getting a second bloom out of them. Most frustrated indoor gardeners just toss them once that last flower's gone.
Yet, the truth is orchids are some of the easiest plants to grow if given the proper exposure, potting mix and right amount of water. Just ask Becky Brinkman, longtime manager of the Atlanta Botanical Garden's Fuqua Orchid Center, home to one of the country's largest collections of species orchids. There, envious visitors corner her every day for advice on what they're doing wrong with their own plants. So much so, that Becky has come up with her Eight Ways to Kill Your Orchid:
1. Water it every day.
The most frequently asked question is "Do you water the orchids every day?" The answer is, "No, but we check them every day." Checking means looking at the potting mix to see if it's dry. A good grower learns to recognize the change in color that accompanies the drying process.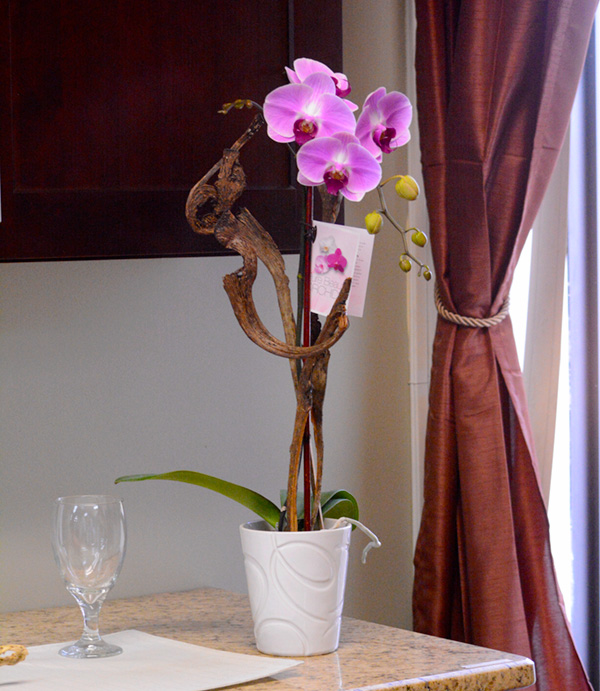 2. Establish a watering schedule for your orchid. Make it conform to your schedule. Water it on the same day of the week that you go to the gym, or the grocery store, or the car wash. This one is really tempting. But let's say it's September. Did you notice that yesterday was one and a half minutes shorter than the day before and that the sun is now lower in the sky than it was in July? Your plant did. So, two months from now, when your orchid receives one less hour of light and considerably weaker light intensity, does it make sense to water with the same frequency?
3. Water your orchid whenever you water your other plants.
Convenient, yes. Good horticulture, no.
4. Water your Phalaenopsis orchid with ice cubes.
Tell me you don't do this. In nature a moth orchid seldom experiences temperatures below 60 degrees. And you're thinking about applying ice water to its roots? Why not just put it in the freezer for a day?
Read the rest of this story on HDTV Gardens….